Membership Monday: Digestive Health Center of Allen

Membership Monday: Digestive Health Center of Allen
The Digestive Health Center of Allen (DHC) opened its doors on January 4 of this year as a satellite location to the Digestive Health Center of Plano. The concept of DHC Allen came about because of a busy center that was running out of space. Staff from Plano migrated to the Allen location and are able to work from both, as needed.
We spoke with the administrator, Chris Kralik, BSN, RN, CGRN, about the opening. Kralik comes from a hospital background and is happy to be in the ASC world, with growth opportunities and a supportive structure.
One of the great things about the Allen center, per Kralik, is that the whole building is completely new. This state-of-the-art facility has quite a bit of space, all new equipment, three procedure rooms and one operating room. 
Given that these centers share the same administrator, we asked Kralik how he effectively runs them both. The two facilities are about 10 miles apart, and he enjoys getting out of the office and making rounds to see staff and touch base with doctors. Another thing that makes it possible is corporate support. DHCs are backed by two strong organizations, Digestive Health Associates of Texas, one of the largest GI practices in the United States, and Amsurg, a healthcare management powerhouse.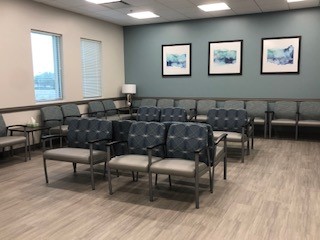 When asked about the biggest challenge that the industry faces, it is no surprise Kralik's answer is COVID. This is not just because of supply cost increases over the past year but also because of the inability to generate new volume, due to public social concerns and the economic impact of people losing health insurance. Preventative procedures are low on the priority list for most. That is when community outreach can make the biggest impact on economic recovery.
Having the DHC and Amsurg support system provides centers like Allen's and Plano's the opportunity to accomplish the community outreach needed. DHC is currently working with the local chamber of commerce and women's health physicians to raise awareness for women's GI health, an area which truly does not get a lot of attention. Additionally, in March, the centers are offering free screenings for uninsured patients during Colon Cancer Awareness Month. It is collaborative efforts like these that can help move the industry forward.
Overall, the real solution to the challenge is co-existence with COVID-19. By the end of the year, more people will be vaccinated, supply costs could go down, and we will see patient growth, which will increase in physician visits and procedures. Simple, right? Kralik and his centers are doing what they can to make it so. Already, through Digestive Health Associations of Texas and the Dallas County Medical Society, approximately 75% of their staff have been fully vaccinated.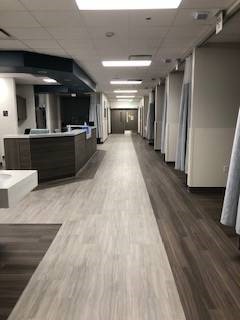 Next month, DHC Allen's ribbon cutting will take place. TASCS is excited for this milestone and is proud to have the support of Digestive Health Centers and Amsurg in our membership. Recently, Kralik and Laura Schneider RN, CGRN, CASC, Senior Director of Clinical Services for AMSURG, did a virtual town hall presentation for our members about incident reporting. It was so relevant and helpful that they are presenting again at our next town hall about common survey deficiencies on March 25. We hope you can join us, so register here!
Share this post: