The Texas ASC Society loves visiting different ambulatory surgery centers...like Fannin Surgicare in Houston!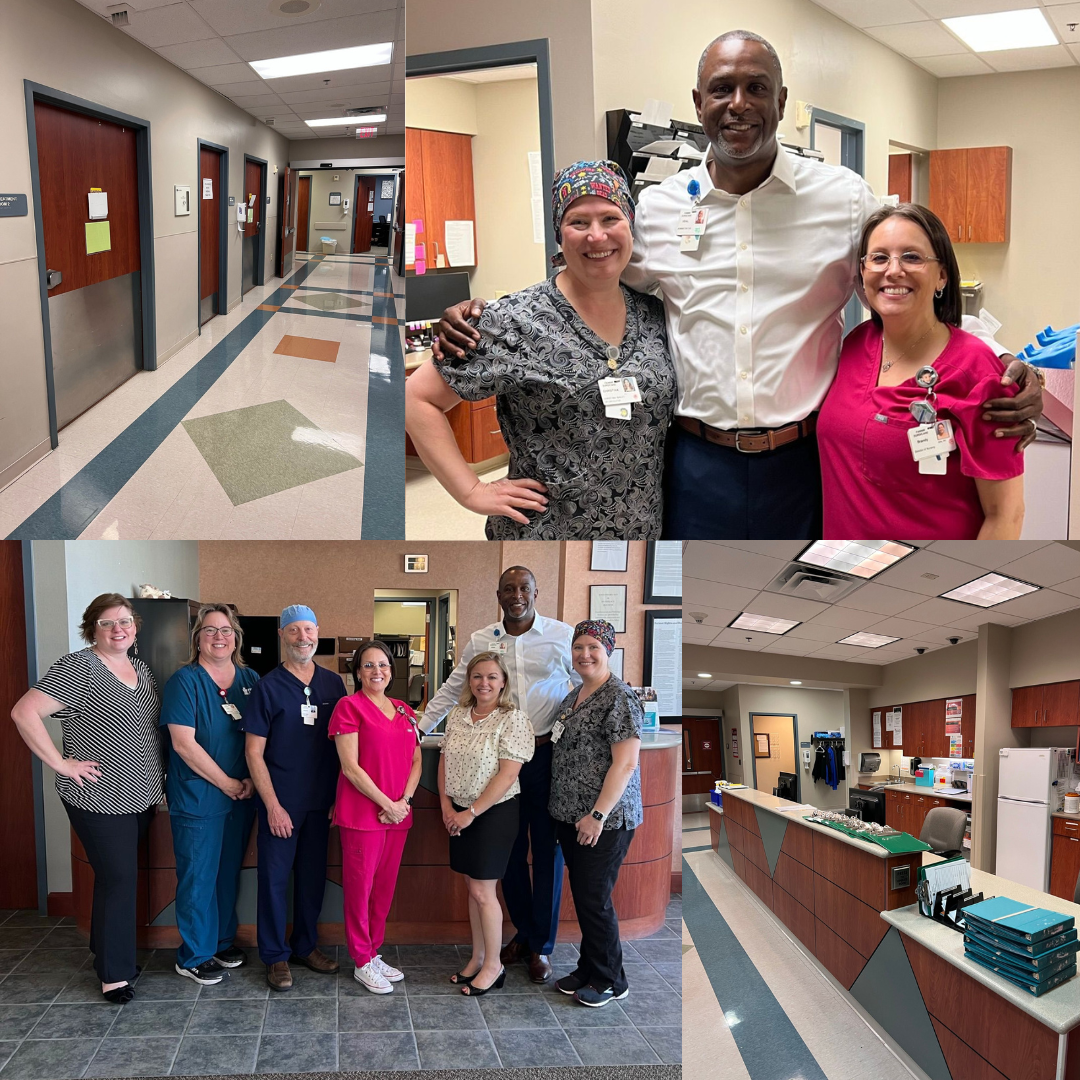 Pictured: TASCS Team -- Executive Director Krista DuRapau and Membership & Meeting Coordinator Jennifer Schlabach + Fannin Surgicare Team -- Director of Clinical Operations Brandy Chapa, BSN; OR charge nurse Christina Bailey, BSN; Pre-Op/PACU Manager Karen Hawkins, BSN; Medical Director and anesthesiologist Dr. Steve Stayer; and Administrator Vidal Scuggs
The next stop on the Texas Ambulatory Surgery Center Society's road trip was Fannin Surgicare, an ambulatory surgery center located on the campus of The Woman's Hospital of Texas in Houston. Because of its location, women and children make up the bulk of its patients, with services including a large amount of upper/lower endoscopy, ENT, hearing restoration, urology, breast reconstruction, pediatric orthopedics, general surgery, and obstetrics-gynecology.